Insurance
The Allergy and Asthma Centers participate with most local and national insurance plans, including but not limited to:
Blue Cross/ Blue Shield

United Healthcare

Tufts Health Plan

Neighborhood Health Plan of Rhode Island

Harvard Pilgrim Health Plan

Aetna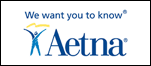 Please contact us if your plan is not listed.
We remind you that there are many types of health plans available. If your plan requires a Primary Care Provider referral for specialty care, (such as most HMO plans), it is your responsibility to arrange for this referral before your appointment.
It is also important to note that many plans have deductible amounts in addition to copays, which means you may be responsible for a certain amount of the cost of test/ procedures/etc. before insurance will begin to pay for these. It is your responsibility to be aware of the restrictions of your plan, and to realize there may be a portion of the cost of the medical visit for which you will be financially responsible.